Advance Your Career with our 5G, 4G Certifications
Become the Telecom Professional You want to be with Prime Membership i.e first-rate 5G, 4G, 3G, IOT Courses and Certifications built for Career Growth.
Enrol in PRIME MEMBERSHIP TELECOM
What you can do with TELCOMA GLOBAL

Change Careers, avail huge new Job Opportunities & get Job Stability by learning new 5G Skills & TELCOMA Certifications.
Get Raise in Salary, Land Great Jobs, Get Job Security
Change is fast approaching and unavoidable. The technologies and skills you have today will become outdated with time. Unless you remain ahead of the time with constant learning, your career growth will stop. Your talent needs to be nurtured regularly in order to advance the career. With our 5G, 4G Skills you always remain ahead of the competitors whether you are looking for new Job Opportunity or getting a Raise in Salary or Job Security
Prime Membership Telecom: 118 Online Courses in 5G, 4G, 3G, 2G with Certifications
Learn at your place, your time. Get 24x7 Unlimited Lifetime access to all Courses with our Cloud based LMS
Prime Membership Telecom is a collection of all 118 Telecom Courses with Certification in 5G, 4G-LTE, 3G, 2G, IOT, Cloud, WiMax and many more. All courses are available for lifetime access. We provide on-demand learning 5G, 4G courses online with videos, quizzes, exams, PPTs, PDF and more
Prime Membership Telecom Includes
access_time 118 courses with on demand online videos
school Certifications by TELCOMA Global
mobile_friendly Unlimited Lifetime Access on any device, mobile and TV
hd Worldclass HD course content by Industry experts

Get Certified. Get Ahead
Professional Telecom Certifications since 2009
With our Telecom Courses and Certifications you can apply for a new Job, Switch Careers or have a Raise in Salary. Get your dream Job in worlds top 5G/4G vendor and operator companies like Ericsson, Intel, Nokia, Huawei, Qualcomm etc. Our newest 5G courses and 5G certification will help you to secure your career.
Recommended by 2,00,000+ Professionals since 2009
Our Training and Certifications have benefited people at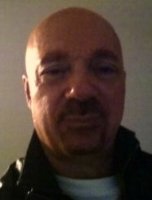 "I finished watching all the videos of the 4G LTE online Fundamentals course. I was very satisfied with the presentations. The topics were presented very well and clear. Last week I started watching the 5G videos and again the presentations were great"
- Djamschid Mehrpuyan, Motorola, US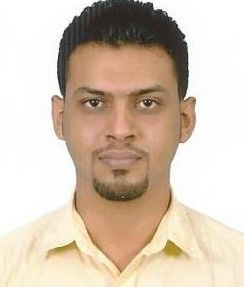 "5G Training objectives were clearly explained and achieved. The course was very relevant to my job and will help me in most aspects of my work. The 5G trainer used many ways in which to pass on his knowledge to us.!"
- Ahmed Batuq, Waseela Saudi Arabia
It's easy to get started
And it's free to check our Learning Management System with some free preview demo videos for the courses
TELCOMA for Business

Be our Partner

Get your team access to TELCOMA's all courses anytime, anywhere. Companies worldwide increase the efficiency and productivity of their employees by letting them learn the latest telecom skills.



Contact for Business

Provide TELCOMA Training and Certifications in your country or region. Be our certified trainer and impart the right skills to the students creating a win-win situation for all.





More Info