Prime Membership Telecom: All Wireless Mobile Communication Trainings & Certification
Prime Membership is a subscription service where the member gets unlimited access to all the Telecom courses by paying a fixed fee.
TELCOMA Training's are the world's largest collection of telecom courses for professionals! As the leader in the industry we want to put our research, resources, trainings and certifications support in your hands for a very genuine price.
World Class Online Training Courses Available 24x7. Learn at your pace for Lifetime!
These Training Courses are delivered by Telecom Industry Experts so that you get the right knowledge while you create your new skillset. It allows you to learn with ease as you'll be able to do it at your own time and pace, even if you are learning any new technology

With this Prime Membership for Telecom, you will get all 5G, 4G LTE, 3G, 2G Trainings and Certifications. There is no limit for the courses you take. New courses will be added frequently and are included in your membership without any extra charge. You can access all of our courses for Lifetime.

82 Telecom Trainings and Certifications are included to help you Get/Switch Jobs or Salary Raise
If your dream Job is to work for Top Telecom Companies like Ericsson, Verizon Communications, Vodafone Group, Huawei, Nippon, Nokia, ZTE, Softbank Group, Deutsche Telekom, Telefonica, T-Mobile, Airtel or you want to get a raise in your career you have reached a right place
Millions of new telecom industry jobs are created each year around the world, and a Talent Gap exists so there is always a shortage of skilled manpower both for entry level jobs and in adopting new wireless technologies. Our high quality trainings with certification will impart you with the knowledge and skills to fill this gap.

As a member, you have access to our industry's most comprehensive Cellular Mobile Communication learning resources. You will learn Skills that serve you throughout your career

New Courses are FREE for Members
We add around 5-7 courses every month to this Prime membership - Telecom and these courses will be automatically added for free to your account. Being a member is a very cost effective option to learn the latest trends in wireless communications.
All Certifications are included in membership!
With TELCOMA certifications, you have the capability to perform efficiently and get promoted with raise in salary. This certification validates your expertise and skills and is recognised worldwide. At the end of the course we will provide you Certification.

Certification's for all Trainings are included in your membership without any extra cost!
TELCOMA CERTIFIED WIRELESS EXPERT CERTIFICATIONS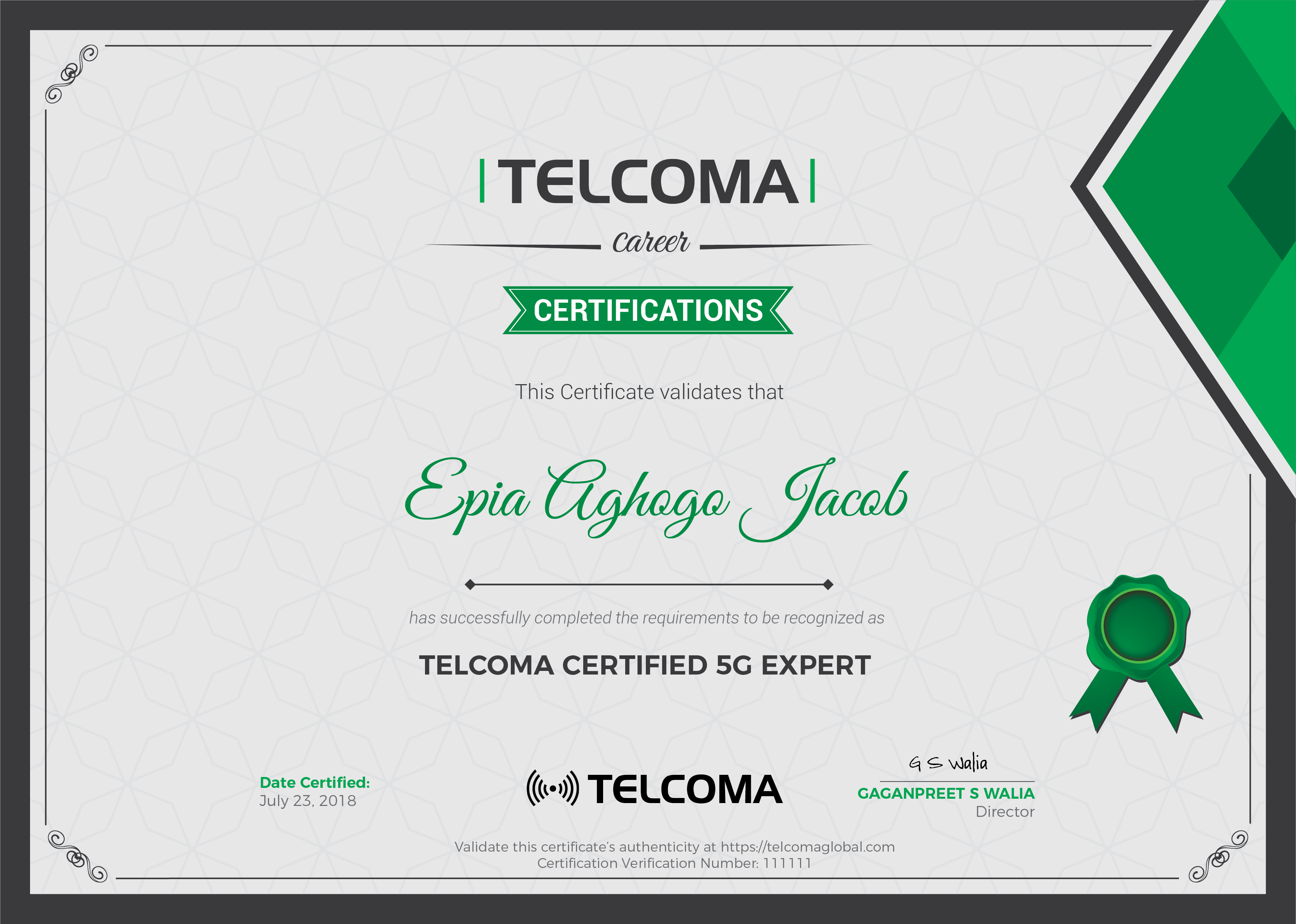 Whats Included
Ready to join? Let's get started! But lets first check the courses included below.