O-RAN Architecture Interview Questions/Answers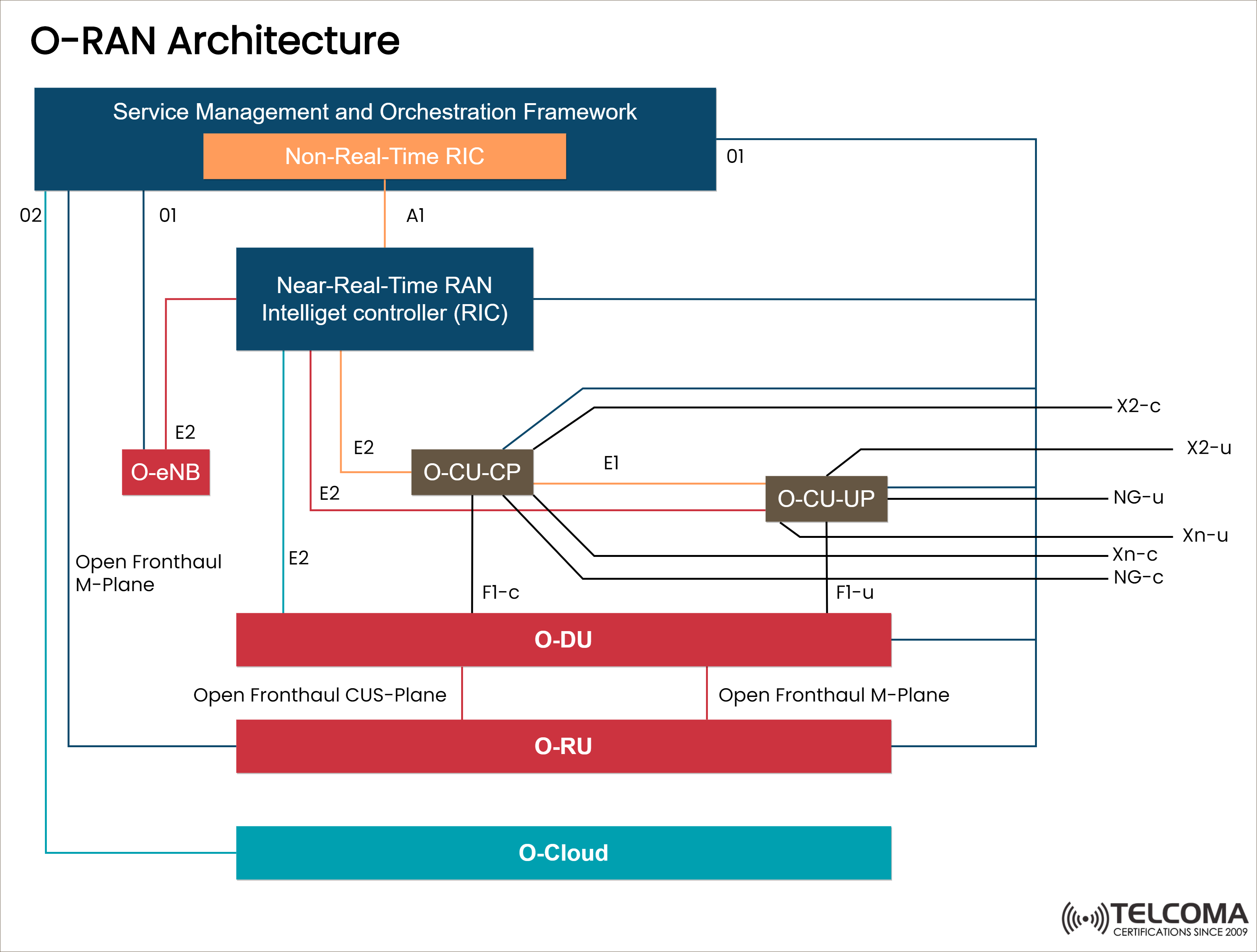 INTERVIEWER : What is O-RAN ALLIANCE?
ANSWER: Open RAN or O-RAN ALLIANCE is a world-wide community of mobile network operators, vendors, and research & academic institutions operating in the Radio Access Network (RAN) industry. O-RAN ALLIANCE is helping Transforming the Radio Access Networks Industry Towards Open, Intelligent, Virtualized and Fully Interoperable RAN
INTERVIEWER : Who founded O-RAN ALLIANCE?
ANSWER: The ORAN Alliance was co-founded by AT&T, China Mobile, Deutsche Telekom, NTT DOCOMO, and Orange in February 2018.
INTERVIEWER : What are the 3 major streams of O-RAN ALLIANCE?
ANSWER: O-RAN ALLIANCE works in
The specification effort => new standards for open and intelligent RAN
O-RAN Software Community => open software development for the RAN (in cooperation with the Linux Foundation)
Testing and integration effort => supporting O-RAN member companies in testing and integration of their O-RAN implementations
INTERVIEWER : What is Near RT RIC ?
ANSWER : Near Real-Time RAN Intelligent Controller is a near real-time , micro service based software platform for hosting micro service based applications called xApps. Its functions include service and policy management, RAN analytics and model training for RIC near RT-functionality.
INTERVIEWER : Non Real-Time RIC is connected with the Near Real Time RIC with which interface ?
ANSWER : A1 interface
INTERVIEWER : Function of 5G NR F1 Interface.
ANSWER : it defines inter-connection of a gNB-CU and a gNB-DU supplied by different manufacturers.